Get the Karma Calendar 2021.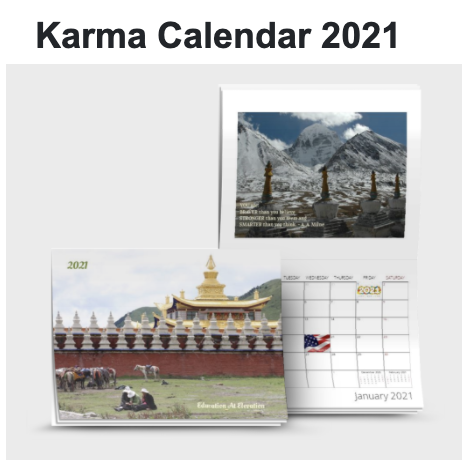 ག་ལེར་ཕེབས་།
Kah-leh peh. Au revoir. Sayōnara. Adiós. Selamat Tinggal.
Goodbye 2020!
Thats right. 2020 has been an eventful year for everyone. Now it's time to welcome 2021 with a new Education At Elevation Karma Calendar 2021.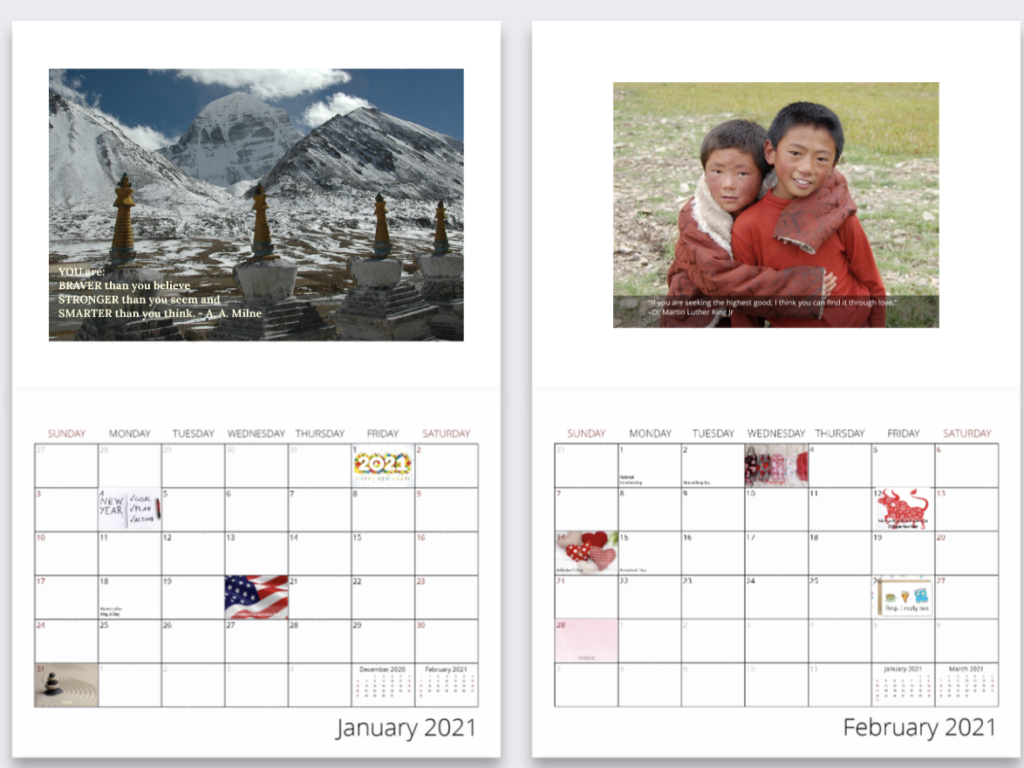 Your donation of $25 or more will feed and educate a kid for 3 weeks. As an appreciation, we will send you a set of this 2021 calendar with beautiful quotes. Designed by our volunteers, this karma calendar will hopefully remind you to pause, reflect and inspire you for a brighter future.
Get one for yourself and don't forget to get one for you dearest ones!
For credit card donation, please continue on Paypal as "Guest". Please let us know in the comment if you want the calendar to be sent to a different address different than your credit card billing address.
---