May 17, 2014
7:00 pm
to
10:00 pm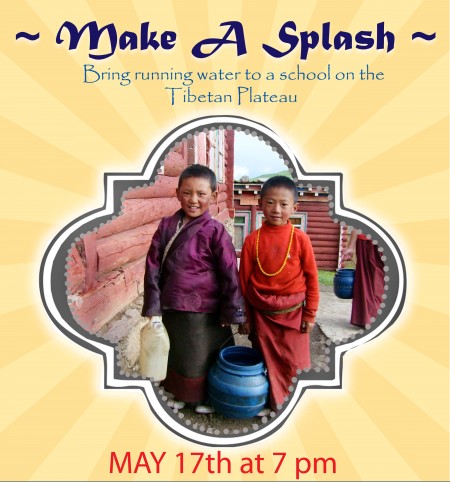 E@E is building a water system which will bring even more HUGE smiles.
To make this great feat happen we've planned a fun event featuring Tibetan-Indian cuisine, stunning artwork in blown glass, jewelry and more.
Tony Smiley will get the party thumping with his unique mix of original soul-pounding music, rock, reggae, dance and a mash-up of 80's to contemporary pop. A native to the PNW, Tony is the "Loop Ninja" and his groove is a work of art in itself.(www.TonySmiley.net)
Invite your friends on Facebook HERE
Auction: Featuring blown glass, artwork and jewelry by PNW artists
Food: Enjoy a feast of Tibetan-Indian cuisine
Music by Tony Smiley ~ the Loop Ninja
May 17, 2014 at 7 pm
OM CULTURE • 2210 N. Pacific St. • Seattle

Make a Splash Event
May 17, 2014 at 7 pm
$45.00
Look what people are saying about our last event..
"We read about the event in our neighborhood blog two years ago and have been supporters since. Knowing nothing about the organization, we left understanding more about the needs of Tibetan students and got to know the great people behind this small but mighty cause. Plus we had fun at the auction and went home with mementos of a great and meaningful evening."
Soek, Seattle

"I purchased a beautiful black and white photograph of a Tibetan woman. Her face was weathered by age and by the harsh conditions in which she lives; the lines of her face are deeply etched. This photograph is a daily notice to me of the tenacity and resilience of the human spirit. I appreciate this reminder of the privileged life I lead, and seeing the picture connects me to her and increases my awareness of the difficult conditions experience by most of my human family."
Christine, Seattle
 "I think I have been to four of your fundraisers and I just love them. They are relaxed, fun affairs in a lovely setting with such nice fun people. I always love to hear the story of how your organization began and how Sonam Rinpoche traveled so far and was dedicated to help all the children back home. I enjoy meeting new people and having interesting conversations. Of course, the lovely Tibetan things to bid on are fun too."
Ann, Seattle
High Elevation Water Project
The Problem
High in northwestern Sichuan, on the Tibetan plateau, in the region known as Kham, there is a residential school where students from nomadic yak herding communities come to learn.
Continue reading …